Images & Memories - Washington,NC
~~~~~~~~~~~~~~~~~~~~~~~~~~~~~~~~

[ View small images below. ]
Diane -
Fowle Memorial Hospital is picture at top sent to my grandmother Winifred Moore Witherington(1874-1965) by "Willie"??.
Second picture was sent to my aunt Helen Witherington(1896-1991). Nurses from left to right are: Miss Spear,W.E.Petit, and Mrs. Roberson as labeled on back of picture. This was sent to her when they lived in Grifton, NC so it must have been over 90 years ago at least.
Third picture is a building that I am not familiar with but is identified on back of photo as Westview although there seems to be play equipment (see slide to left) so it may be a school. Date is not noted.
Emily Santowasso
miss.em@earthlink.net
---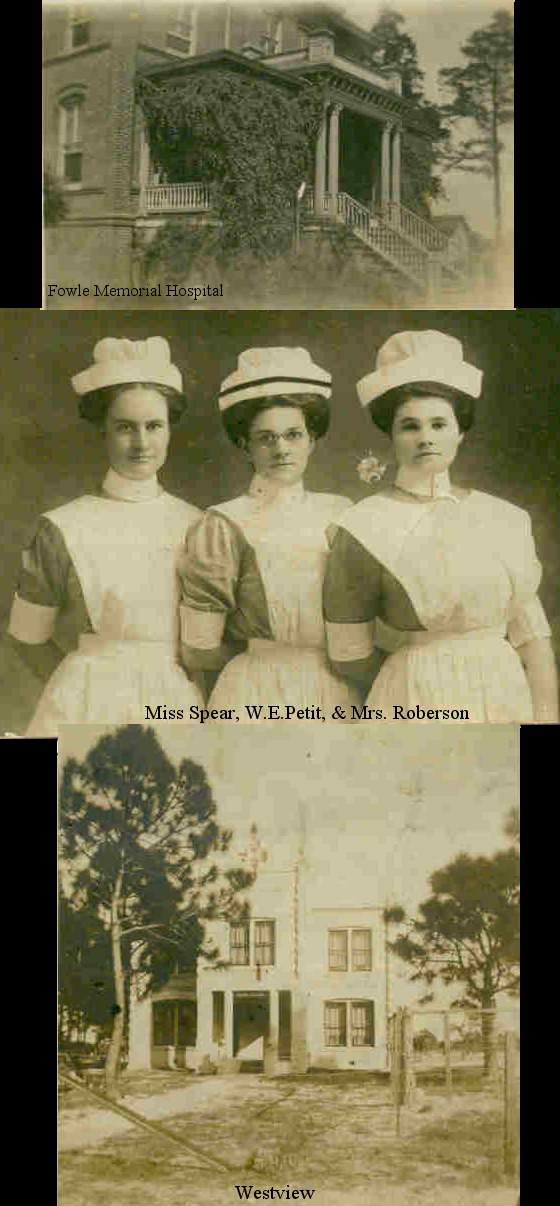 If anyone can identify the picture labeled Westview, please contact admin@ncroots.com
---
Beaufort County's Virtual Community
Memories of Another time by William Rhodes
Sign My Guestbook
View My Guestbook
© Diane Mason 2004