Washington, NC - Memories Part 2

---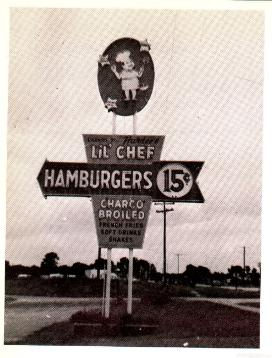 A couple of us have been having some interesting conversations about Washington in the 50's. Please feel free to join in. If you would like to post to this list, you much first be a subscriber. You can subscribe, by sending a request to Me.
diane

HI DIANE,
IT IS TRULY WONDERFUL WHAT YOU ARE DOING. I REALLY WANT TO CHAT WITH YOU
GUYS AT GREAT LENGTH
SO INCLUDE ME IN. WASHINGTON IS MY PASSION. I CAN'T STAY LONG NOW, MY WIFE'S
OUT OF TOWN AND HAS LEFT ME  WITH QUITE ALOT TO DO.
I DO WANT TO PASS ALONG ONE THING FOR THE SAKE OF ACCURACY AND HOPE NO ONE
GETS UPSET OVER IT. C.B.
DEMILLE WAS NOT BORN IN WASHINGTON. HIS PARENTS  ONLY LIVED HERE. HE WAS
BORN IN MASS.( CHECK BY
TYPING, "C.B. DEMILLE" ON MOST SEARCH ENGINES. I LOVE WASHINGTON BUT OUR
HISTORY SHOULD BE ACCURATE.

I HOPE  TO HAVE MORE TIME NEXT TIME, GOT TO GO FOR NOW.

 rwheatley@nc.rr.com
REX H. WHEATLEY JR  (FORMER ADDRESS 239 EAST MAIN ST., 1942 TO 1989)

=====================
DIANE, HAD SOME TIME SO I WAS THINKING ABOUT GROWING UP ON THE BLOCK ACROSS
FROM ST. PETERS, ON MAIN ST. IT WAS THE TALK OF HOSPITALS THAT TOOK ME BACK.
THERE ARE SEVERAL HOSPITALS THAT YOU HEAR VERY LITTLE ABOUT. THE FIRST IS
"FOWLE MEMORIAL" WHICH STOOD ON THE CORNER WHERE THE FIRE STATION NOW
STANDS. IT WAS A GRAND FOUR STORY VICTORIAN STRUCTURE WITH A LARGE FLIGHT OF
STEPS LEADING TO THE FRONT  ENTRANCE. I CAN REMEMBER (BARELY) GETTING MY
SMALL POX VACCINATION THERE.
THE OTHER WAS THE "NICHOLSON BROTHERS HOSPITAL" ACROSS THE STREET FROM THEN
FRANKIE KUGLARS HOUSE ON THE CORNER OF WATER AND BONNER.  IT MUST HAVE BEEN
A GRAND STRUCTURE IN IT'S DAY. I KNEW IT
THROUGH MRS. KATHERINE NICHOLSON (DR. TOM NICHOLSONS' MOTHER) WHO OWNED IT
AND LIVED THERE WHEN I WAS GROWING UP ON THAT BLOCK. I WISH SOMEONE HAD A
PICTURE OF IT. DUFFY TOLER, HIS BROTHER WHITING, BOBBY ROBERSON, JIMMY WYNN,
CHARLES PARKER, AND MYSELF SPENT OUR YOUTHS IN IT'S SIDE YARD  PLAYING GAMES
OF BASEBALL, FOOTBALL AND THE FAVORITE, CAPTURE THE FLAG.
BY THE WAY THE TRAIN STATION SOMEONE ASKED ABOUT WAS INDEED A PASSENGER
STATION. MY GRAND MOTHER,
ELIZABETH PHELPS, DEPARTED WASHINTON, IN THE LATE TWENTIES FROM THERE TO GO
ON HERE HONEYMOON
TO NEW YORK. WHEN I WAS GROWING UP(IN THE 40'S AND 50'S) THE STATION WAS A
FREIGHT STATION AND LATER WAS TAKEN OVER BY TANKARD DISTRIBUTING COMPANY AS
A WAREHOUSE AND OFFICE.
A PLACE THAT BRINGS BACK MEMORIES WAS ADAMS SODA SHOP, NEXT TO THE TURNAGE
THEATER. MR. ADAMS WAS SUCH A GENTLEMAN. HIS DAUGHTER WAS CAROL ANN ADAMS
WHO MARRIED JESS HARRINGTON. MR. ADAMS FIXED THE GREATEST WAFFLES I EVER
HAD.


REX WHEATLEY -- rwheatley@nc.rr.com
=================
DIANE,
I JUST RECEIVED A COPY OF A BOOK ENTITLED,". A PICTORIAL HISTORY OF
WASHINGTON", IT IS A RECENT PUBLICATION BY A GENTLEMAN WHO HAS RECENTLY
MOVED TO WASHINGTON. IT IS A GREAT SOURCE OF MEMORIES HOWEVER, SEVERAL OF
THE PICTURES ARE MISTITLED. THE HOME IDENTIFIED AS "THE DEMILLE HOUSE" IS
ACTUALLY "THE FOWLE MEMORIAL HOSPITAL" THAT STOOD AT 5TH AND MARKET WHERE
THE FIRE DEPT.
IS NOW LOCATED. I CAN VIVIDLY REMEMBER CRYING MY EYES OUT AS I RECEIVED MY
SMALLPOX VACCINATION THERE AS A CHILD AND THE PICTURE TITLED "P.S..JONES
SCHOOL" IS ACTUALLY THE WASHINGTON HIGH SCHOOL OF MY YOUTH LOCATED ON
SEVENTH STREET.. REGARDLESS, THE BOOK IS A WONDERFUL SOURCE OF MEMORIES FOR
FAR FLUNG WASHINGTONIANS.
ONE PLACE I DON'T SEE ANY COMMENT ON WAS THE PARKVIEW DRIVE IN THEATER. HOW
CAN WE THINK OF OUR YOUTH AND NOT REMEMBER THOSE WARM SUMMER NIGHTS,THE HOT
DOGS, POPCORN, AND THE BIG ORANGE DRINKS. THE MOVIES WERE SECOND RUN BUT YOU
USUALLY WENT TO BE WITH SOMEONE YOU HAD WARM FUZZY THOUGHTS ABOUT OR WITH
THE GUYS, JUST TO CUT UP AND ACT, WELL LIKE BOYS OF THE 50'S. I'LL NEVER
FORGET THE NIGHT A FRIEND OF MINE CAUGHT ME DATING A GIRL HE HAD JUST BROKEN
UP WITH BUT STILL HAD A THING FOR.WE WERE ON THE LAST ROW AND IN MY HASTE
GET AWAY FROM HIM, WE DROVE OFF WITHOUT REMOVING THE SPEAKER AND PULLED THE
BACK WINDOW OUT OF MOM'S CAR. THAT WAS A TOUGH EXPLANATION WHEN I GOT HOME.

REX -- rwheatley@nc.rr.com
 ===================
DIANE;

I HAVE DONE SOME THINKING ABOUT SOMETHING YOU SAID ABOUT A FAMILY THAT LIVE
ACROSS THE STREET FROM THE MILL YARD, AND I DON'T KNOW WHY IT WAS SO SLOW
COMING TO ME.
ON THE CORNER OF HARVEY AND WATER, ON THE EAST SIDE THERE WAS A LARGE GREEN
HOUSE. IT WAS DIVIDED INTO SEVERAL RESIDENCES. THE WHITLEY'S LIVED ON THE
RIVER SIDE AND THE NICHOLS ALSO SHARED THE UPSTAIRS TWO SECTIONS. THE TWO
FAMILIES FORMED NICHOLS AND WHITLEY TV AND APPLIANCES ON THE OTHER CORNER.
QUITE A LARGE APPLIANCE BUSINESS FOR MANY YEARS. OLD MRS. WHITLEY HAD AN OLD
TRAILER IN THE BACK YARD AND OUT OF IT SOLD COLD DRINKS, CANDY, AND ETC TO
THE NEIGHBORHOOD AND TO THE MILL WORKERS ACROSS THE STREET. I SHOULD HAVE
REMEMBERED YOUR COMMENT RIGHT AWAY BECAUSE CHARLES PARKER, MY BEST FRIEND
GROWING UP; IT WAS HIS FAMILY(WHITLEY'S). OLD MRS. WHITLEY WAS HIS
GRANDMOTHER. CHARLES' MOTHER WAS ELVA W. PARKER. SHE WORKED ALL HER LIFE AT
BELK-TYLERS.

A MAN NAMED PUZ NICHOLS WAS THE NICHOLS OF NICHOLS AND WHITLEY.HE LIVED IN
THE LARGE HOUSE ON THE CORNER WITH THE WHITLEYS, MARRIED ONE OF THE
DAUGHTERS BUT HE EVENTUALLY LEFT THE COMPANY AND STARTED HIS OWN SMALL TV
REPAIR SHOP. HE AND HIS FAMILY MOVED TO A HOUSE ACROSS THE STREET FROM
KUGLAR FIELD, ON THE CORNER OPPOSITE THE CENTER FIELD WALL.

ALSO, CONCERNING THE WHITLEY FAMILY. BETTY LOU WHITLEY GREW UP THERE, ON THE
CORNER OF WATER STREET. SHE LATER MARRIED MILTON PARKER((FARRISH FORD).

I HOPE THIS MIGHT FILL IN THE BLANKS......REX WHEATLEY-- rwheatley@nc.rr.com

===============
From: Rex Wheatley
To: sue.excell@worldnet.att.net
Sent:  May 04, 2001 
Subject: MYSTERY BUILDING COAST GUARD YARD WASHINGTON, N.C.

SUE,

MY NAME IS REX WHEATLEY. I WAS BORN IN WASHINGTON IN 1942 AND GREW UP THERE.
MY GRANDFATHER, RAYMOND B. WHEATLEY. HE KNEW ALL THE FOLKS AT THE "BUOY
YARD", AS HE CALLED IT. I SPENT MANY HOURS THERE  AS I TAGGED ALONG WITH HIM
WHILE HE MADE OFFICIAL STOPS AND FRIENDLY VISITS, AS I WAS GROWING
UP IN WASHINGTON WE EVEN WERE TREATED TO A RIDE ON THE BUOY TENDER(?) TO
BELHAVEN AND BACK ONE DAY(GRANDFATHER AND I). THE MEN ON THE SHIP GAVE ME A
WHITE CAP AND ON THE CAP THEY WROTE,"JR. COASTGUARDSMAN 1ST CLASS) I HAD THE
CAP FOR MANY YEARS UNTIL MY MOTHER THREW IT OUT WITH SOME OF MY OLD CLOTHES
WHEN I WENT OFF TO COLLEGE. IT BROKE MY HEART..

THE BUILDING YOU REFERRED TO IN THE BACKGROUND OF YOUR PHOTOS WAS THE OFFICE
FOR JOHN HAVENS MOSS COAL COMPANY. DIRECTLY TO THE LEFT OF THE BUILDING
(FACING FROM THE STREET) WAS THE ENTRANCE TO THE COAL YARD AND THE ENTRANCE
TO THE WAREHOUSE ON THE RIVER COMBINED WITH THE COTTON GIN.(THE
LARGE MULTISTORY BUILDING ON THE RIVER)THEY PILED COAL ALONG A WALL TO THE
LEFT OF THE ENTRANCE
AND IT WAS ALL STILL THERE WHEN I WAS  7 OR 8. THEY DEMOLISHED THE OFFICE
WHEN I WAS ABOUT 12.
I HOPE THIS HELPS.

rwheatley@nc.rr.com
REX H. WHEATLEY, JR
RALEIGH, N.C. 27612
===================
===================

---Original Message---Date: Sept 8/2001

Hi, I went to Washington High School my senior year in 1986.  I lived there 
only a year but I really loved the town.  I have a lot of great memories and 
friends from that year.  I was wondering, there were two restarants we use to 
eat lunch at during school.  One was right behind the school within walking 
distance.  It was the first time I had ever seen anyone serve chili and slaw 
on a burger.  They other place we had to drive to downtown they served red 
hot, hot dogs.  I have yet to find a place like either of those.  As well I 
can't remember the names to save my life. Well, it was nice coming accross 
this site.  I have really enjoyed it.     Thanks   Sandy Sparks
===================
===================



---Original Message---Date: Sept 28/98 - Subject: Re: ACL RR site
Hoyts was a very expensive dept store and carried Men/Womens fashions. It was to the right of the Reita Theater but right this second, I can't remember was is there now, Nickies/Tassles, something like that. John K Hoyt was a year or 2 ahead of me in school, his sister was in my class. I can't remember if he was a Jr or not. I can remember he had a beautiful voice. He use to sing at the USO Club during the war (thats WW 2)The Hospital was on Washington Street between Main and 2nd and was the Tayloe Hospital. The Nurses home was on the corner of Main and Washington Street. That is when they had the Tayloe Hospital School of Nursing and the girls lived there. Main Street, 2nd Street parts of 3rd and Bonner street and others were all brick. I remember learning to skate on brick streets. They paved them right after the war. Back then, Main Street was beautiful, with the big trees linning the street all the way and touching in the middle. They had to cut them to iden the streets to pave them. The curbs were granite. What else do you want to know? Joyce
--------- Subject: Re: ACL RR site/Date: Sept 28
Were you born in the hospital between Main and Second? I was. What was its name? diane
-----Original Message-----Date: Saturday, Sept 26/98-Subject: Re: ACL RR site
His name is John Keais Hoyt. I went to school with him or his son. They owned Hoyts Dept Store on Main Street. The train station at the end of Waters street was the Norfolk and Southern Railroad. It was were Moss Planning Mill is today. We use to take the train from here and go to Wilson on it. Loved riding on the train. They torn down the station and then built the new Moss building. I can remember when the circus came in on the train and then would go through town to get to where ever they were going to have it. I also remember when they paved the brick street in town too Joyce
-----Original Message-----
I'm curious about another railroad building at the end of Water Street. Was that a passenger bldg at some time? When I was a child, I remember going there early one morning to watch the circus unload but that is the only time I ever went there. Martha Ann
-----Original Message----- Date: Sept 27/98 Subject: Methodist church, et.al
Hi Diane - it's funny the things you remember when you get older! Your comments about 2nd street brought a few back! I grew up on W. 2nd street -walked to the Methodist Church every Sunday. My friend, Jean Arthur, had family "buried" in a little mausoleum next to the church and even back in the late 40's and early 50's it was in disrepair. We used to peek in the tiny window in the door and could see coffins on shelves inside. I suppose there were other graves in the churchyard but they never made an impression like those coffins inside the little "house" as we called it. I wonder if there was ever a list of those graves made before they were moved?
Does anyone else have fond memories of Mrs. James' fried chicken and lemon meringue pie? She was on the corner of Bridge and 2nd a gazillion years before she moved into the old Methodist parsonage on 2nd - somehow, it never seemed the same. Martha Ann
------message---------Subject:Methodist church, et.al Date:Sept 27/98
About that cemetery: I heard that the graves buried underground were just paved over. I had heard a friend say that they started digging them up back then, (she remembers seeing the old coffins with glass lids,) but that there were so many they decided to just pave over them. Does anyone know if a list exist? I for one, would like this info. diane
------message----------Subject: John Small School Date: Sept 29/98
More Down Home memories,
Soon we will have another building to reminisce over. It is the old John Small School on John Small Avenue. It was built to house all 12 grades. Anyway, according to the Daily News Sept. 25, 1998, the city council voted unanimously to award the demolition contract to Ralph Nance and Sons, Inc. It will cost $66,200. The contract must be signed by Oct 1, and the demolition project must be completed within six weeks from the date the contract is signed. The owner, Stan Deatherage who purchased the property from the school district for about $65,000 back in the early years of this decade will be required to pay $20,000 and donate only about 1.42 acres of the property to the city to cover the balance of the $66,200 cost of demolition. That property extends along East Fourth Street from Bonner Street to North Harvey Street and extending at least 100 feet from the road. Deatherage plans to sell the remaining portion of the land. The Demolition must take place because the roof rotted and was not maintained. Eventually the roof caved in during a storm dragging down the front right wall. I attended the second grade in that corner room and I attended the first grade with Mrs. Trip in the left corner room. The State Preservation Society hoped to rescue the school from destruction by preserving the outer shell of the building and building an entirely new building inside those old brick walls. I would bet the buyers and sellers couldn't agree on money so now it will have to be torn down. I find all this very sad. There was an annex building out back where I attend the 4th grade with Mrs. Bowen. She was so nice. I also attended the 6th grade (I think) in a building on the south side which I think became the cafeteria. I think I still have dreams about those l-o-n-g halls and all those doors. I moved away, but when I came back, I visited the old school and just never could quite get over how small those little desk were. There is a tree in the southeast yard that I used to climb. There is one there still . I would swear it is the same tree but looks even smaller now. I for one, intend to go out there and take some pictures before it is gone. diane
-----Original Message-----Date:Sept 28, 1998 Subject: miscellaneous
Diane - the hospital on Washington street was Tayloe Hospital and there used to be a nurses home at the Main street end of it - not a nursing home but where nurses lived. J. K. Hoyt store was on Main street - I think it was where a furniture store is now but even that may not be there any more. I have an advertising brochure showing the latest styles for 1913 from Hoyt's. The "Y" was a drive in located on River Road where a gas station is now- just across from the entrance to Summer Haven. Spent a lot of time hanging out there one summer. Our summer hangouts (and winter) changed on a regular basis- there was "Webbs", the St. Moritz, Radio View Grill, Bayview, Carvers for afternoon cherry cokes and chili dogs - goodness how all this takes me back! Martha Ann
-----message-------Subject:Washington Date: September 28, 1998
Dear All:
I don't remember a building on the corner where the nurses lived. I do know that there is a vacant lot on the corner of Main and Washington St. Is it this lot that was the location of the nurse's home? Was it a house or a building like the Tayloe Hospital Building. Who was Mrs. James husband? Who was Mrs James before she was Mrs. james? Was her boarding house on the West side of the street or the East. Turner Pest control is in a building on the West side and a old house is across the street on the west side. On the east side is a parking lot for Deatherage Realty and a used car lot across second st. from there.
I would like to know what was in all that area of Washington that is now Walmart and the Mall. I assume it was farms. I remember the first fast food place in town the "Hardees". Before that we ate mostly at home and Carvers. I have an old picture of that Hardees. It has some people in it that I don't know. I will try to scan it and post for the group. If any of you have old pictures and can get them scanned, I could put them on a web site for us.
No matter how trivia your recollections may seem to you, I want you to know that most historians find them fascinating. diane
====================================================
Hi again - should have read the rest of mail before replying. Mrs. James ran a boarding house on the corner of Bridge and 2nd streets. Her dining room was open to all - best fried chicken and lemon pie in the world. The Methodist Parsonage was between Bridge and the church on 2nd - when 2nd was a 2 way street, it was a brick house on the left - long gone as are so many of the wonderful old houses Martha Ann
=======================
Subject: Methodist church, et.al
Diane: I think it would be fun to map, up town Washington and do a "I remember when" of the buildings. It sound like Martha is younger than I am, but I know enough people older who would love to work on this. We need to get this done before all of us old one are gone. What do you think? I can tell you where most of the building were on Main and Marker and 2nd street from 1935 up. Joyce
----------
You left out Tony's place on 2nd and 3rd corner. It was a beer joint,but had the best roast pork sandwiches and hamburgers in town. A lot of people would not go in the front door, cause of the crowd that hung out there, they would go around back and go in and get their orders. He did Bar B Q chickens, whole pigs (not the B-B Q style, turtle stew etc).The first place my husband and I went after we got married was to Tony's and got cheese burgers, then started the honeymoon! He went in the back door, cause he didn't want his mother know he went to that place. JAB
----------message------------
Subject: 15 cent hamburgers Date:October 04, 1998
Hardees Sign small view.
Hardees Sign Large view
$.15 hamburgers at hardee's in 1964 Washington,NC. Our first fast food joint. Located on Carolina ave near the Holiday Inn and the same spot that the 1990's Hardee's burned. I think it is looking North on Carolina Ave. or what was Bridge street. I was going to scan the store itself, but My scanner is acting up. Will do that next. The first link above is a small picture. The second link above is a very, very large picture and it may not view well depending on your computer. But it shows more detail. Open it second. Let me know if any of you find it just impossible to view. I'm still learning with this scanner. diane
Do you have stories you want to share? Please send to us for posting here.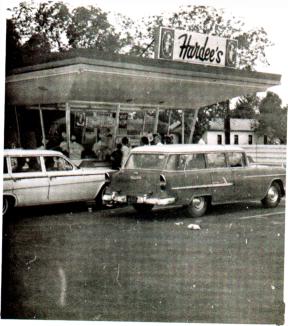 If you have any old pictures that you want to share, email me. We will scan your picture, put it on this site and return the original to you (negatives are acceptable). Thanks !

NCROOTS.COM More History and Genealogy of North Carolina

Online Data Links Courtesy of NCRoots.com

Beaufort County's Virtual Community




(c) Diane Mason