Bath
North Carolina's first Town

Visitors are Welcome

The North Carolina Department of Cultural Resources
operates the Historic Bath Visitor Center on Carteret
Street (NC 92) as part of the state historic site and
offers tours of the Palmer-Marsh House, the Van Der
Veer House and the Bonner House. Other visitor services
include a free orientation film, special events, and a
waterfront picnic area on Front Street.

Admission is charged for the guided tours of the Palmer-Marsh
House and Bonner house.

Donations are welcome at the St. Thomas Church.


The Historic Bath Visitor Center is open and tours are available:


April 1 - October 31

Monday-Saturday 9 a.m. - 5 p.m.

Sunday 1 - 5 p.m.

November 1 - March 31

Tuesday - Saturday 10 a.m. - 4 p.m.

Sunday 1 - 4 p.m.

Closed Monday and Winter Holidays
For further information and
Group Tour Reservations:
Historic Bath
P.O. Box 148
Bath, N.C. 27808
(252)923-3971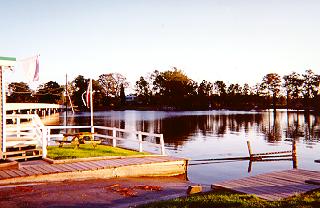 Recreational access to Bath Creek and the Pamlico River is
available at the Back Creek Bridge. Gift Shops and overnight
lodging are available in the town. Camping is available at
Goose Creek State Park located near Bath.

MORE
Return
© Beaufort-County dot Com/Town of Bath